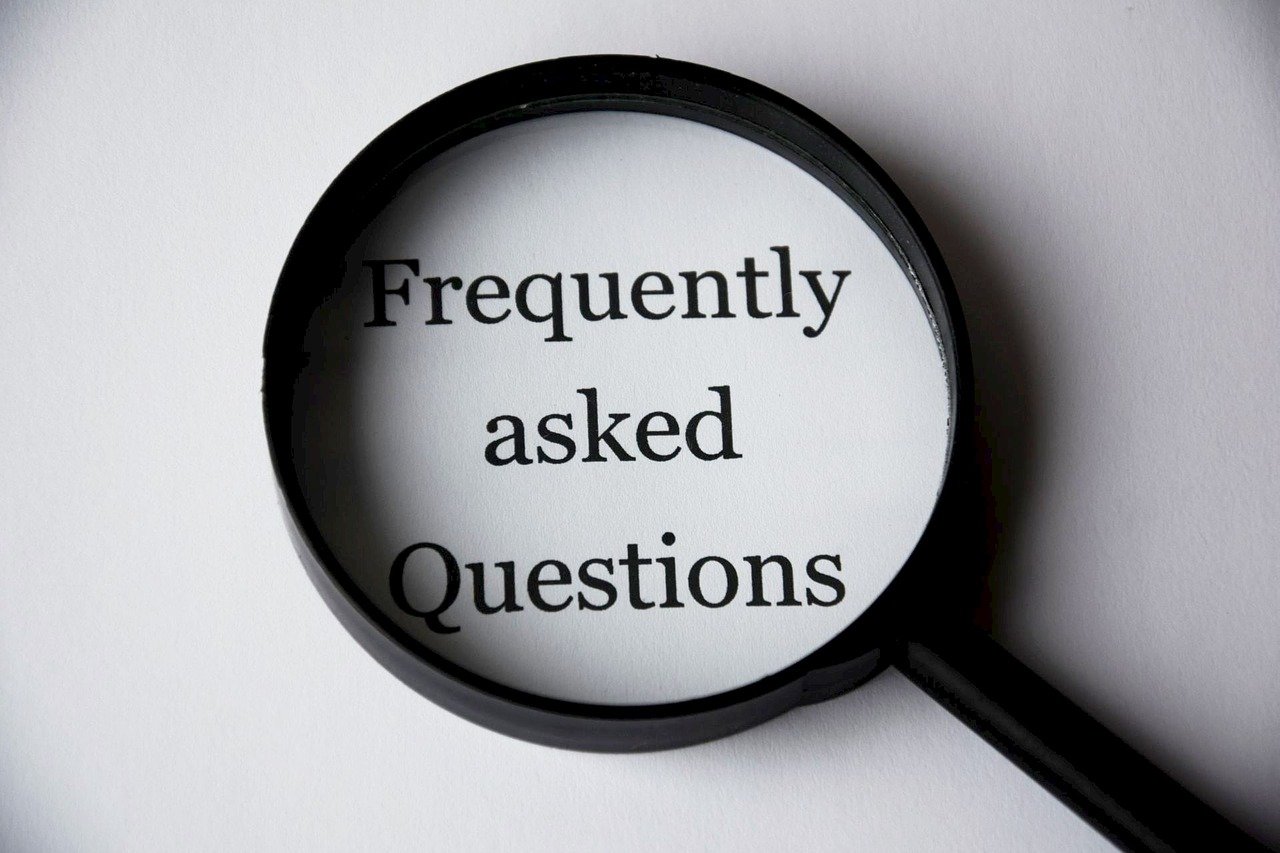 Freight Forwarding - The Most Frequently Asked Shipping Questions
What is a freight forwarder?
A freight forwarder provides a bespoke all-in-one, done-for-you service that transports a clients' goods from point of origin to the final destination.
The global supply chain that is used for the movement of goods across borders is a very complex network which requires the input of multiple professionals delivering varied and generally complicated tasks.
A freight forwarder can perform all of these tasks, cutting down on the need for importers and exporters to liaise with multiple services and is therefore required to have expertise in all forms of cargo transportation - road, rail, air and sea - as a cargo often requires multiple modes of transport to arrive at its stated destination.
As well as requiring multiple modes of transport, cargo will sometimes need to travel across multiple territories, some of which requires different documentation and adhering to different import/export rules and regulations.
This means that freight forwarders also need to be familiar with each territory's legal requirements, often having people on the ground in that territory to smooth the transportation of goods through customs and border controls to ensure the timely delivery of freight.
Freight forwarders need to have access to a variety of facilities such as warehousing should a client need goods to be stored for any reason.
As a done-for-you service that offers start-to-end delivery freight forwarders are required to negotiate freight rates with shipping lines, as well as offering various options to the client and advising on the best option based on the client requirements - particularly around budget and delivery deadlines.
As a bespoke service a freight forwarder must to be able to design a custom service for each client based on their unique circumstances and requirements. This requires in depth knowledge and even more experience as there are multiple things that can go wrong and delay a shipment.
Some events such as political upheaval, adverse and extreme weather conditions, or random events such volcanic eruptions, can often not be foreseen and it requires experience and contacts to mitigate these types of events.
Other, more mundane, issues such as shipping documentation require technical and local knowledge to complete satisfactorily.
Freight forwarders need to understand and be able to produce documents such as customs and port documentation, certificates of origin, bills of lading and associated shipping/negotiating documentation as well as sometimes issuing their own approved house bill of lading (HBL).
It is also advantageous to be certified to complete customs clearance and be port accredited which helps to speed up the process of moving goods through the relevant customs zone.
Freight forwarders are the all-rounders of international shipping and can relieve businesses of the stress and pressure of having to deal with these multiple requirements themselves, or deal with multiple services and entities if they choose to approach the process in piecemeal fashion.
Freight Shipping - How Does The Process Work?
At TE Shipping we work with a lot of first time importers/exporters who have little to no experience of shipping, so let's go through an overview of the shipping process.
Stage 1 - Checks and delivery to port warehouse
Once your consignment is ready to go the supplier will contact our agent who will then notify us here at TE Shipping.
We will then get in touch with you and provide details of the consignment, just toconfirm the supplier is sending what you ordered.
Two important things to pay attention to at this stage are the quantity - are you being sent the quantity you agreed? - and confirmation the consignment has passed the QC inspection. There are rare occassions when the supplier confirms it has when in fact it hasn't!
At this point, with details confirmed, the supplier may provide an invoice, if not you should ask them for one to ensure that what is being shipped is what you ordered and the value is correct.
Once you are happy, TE Shipping will instruct our agent on the ground who then books the shipment and advises your supplier of which port warehouse the consignment needs to be delivered to.
Stage 2 - Documentation and Loading
Under FOB port terms, your supplier must then arrange export customs clearance and deliver it to the address given.
The supplier does not arrange loading to the ship - the cargo is loaded into a container with other goods by our agent.
Once the containers pass over the ship's rail, ownership passes to you (subject to payment to the supplier) and that's where our insurance cover starts.
Your supplier will then provide our agent with their instructions for the bill of lading, number of cases, weight, CBM, description, etc.
The agent can then go ahead and prepare the bill of lading and ask the supplier to confirm it is correct.
Stage 3 - Release of goods
Now the next bit is very important - the Bill of Lading represents the entitlement to the goods and the supplier will only release the goods once you and they have agreed upon payment.
Generally they would ask for a deposit of 30% and then expect the balance when they hand over the goods to us.
At that point they still control the goods until they send the original bills of lading to you, or us, or alternatively back to the agent to request a telex release (this is an old-fashioned term as in today's world this is actually done by email).
You should not pay for all of the goods until we have them in our possession, even when you pay in full there is still an element of trust because your supplier will still need to release the consignment to you/us/our agent.
Much depends on your relationship with the supplier, so it's important to maintain good relations with them over the course of your business dealings!
The release needs to be in place by the time the consignment arrives at its destination.
Stage 4 - Arrival & customs clearance
When the shipment arrives we have to clear them through customs.
To do this it is required that the importer is shown on the customs entry and that must match what is on the suppliers invoice.
If you are importing to the USA, it is a bit more complicated as you need to authorise a broker by means of a power of attorney (POA). If you don't have a POA we can arrange this for you.
When all is in order the broker clears customs and you pay the required duties and taxes to allow customs to release your consignment.
What are import buying terms?
The buying terms negotiated between the UK importer and the supplier are very important.
The options;
Ex-Works - this is where the UK buyer pays for everything from the supplier's factory. This gives you the most control over the shipments where you choose the services used - we can help you make this vital decision based on many years of experience
FOB (free on-board) - this needs to be qualified with a place, for example, if you are importing from China, "FOB Shanghai" means the supplier would pay the charges up to loading onto the container or onto a vessel in Shanghai
CFR or CIF (cost and freight or cost insurance & freight) - this option sounds tempting but we would advise against it. The supplier will include the cost of getting the goods to the UK in their invoice but these costs may not always be competitive - the supplier chooses the carrier and agent and yo have no say regarding the quality of service
How Can TE Shipping Can Help With Your Buying Terms?
It's important to note that the best buying terms for any shipment will depend on the specific details and any particular requirements.
For example, FOB terms are generally recommended, as often these terms can provide an adequate degree of control over the shipping.
Having said that it is not unusual for suppliers to be able to offer more economical local rates for Ex-Works.
Whichever buying terms you are considering it is imperative that you contact us before placing an order - we can recommend the best terms for your situation, guide you through the process, track your shipment and help prepare documentation needed to clear UK customs.
What is the cheapest way to ship goods?
The answer to this often asked question will depend entirely on where the goods originate, their final destination and when they need to be delivered.
If there is no real deadline and cost is the one and only factor then sending the cargo by sea is generally the cheapest option, although this can depend on size and weight and on rare occassions it can actually be cheaper to use air freight.
For most businesses, and even individuals, however it is extremely rare for the arrival deadline to be open-ended.
For this reason the question can only be answered accurately with more information; the size and type of goods, the country of origin, the destination territory and a delivery deadline.
Once this is known we can get to work and plot out the cheapest and most reliable route and modes of transportation to ensure client requirements are met.
This is where freight forwarders come into their own, with a vast knowledge and experience of local customs, reliability of transport modes, the ability to negotiate shipping rates and an insight of the possible pitfalls and how to mitigate them.
The old saying that 'you get what you pay for' describes the shipping industry very accurately - it doesn't matter how good a deal you feel you got if your cargo arrives chronically late or not at all, which happens more than one might imagine when price is the defining factor.
To find out how best to transport your goods most cost-effectively simply complete the form below and one of our shipping experts will call you back and provide all the relevant information.
Have Your Freight Forwarding Questions Answered By Our Shipping Experts - Simply Complete The Form!
How to choose a good freight forwarder?
The 7 Vital Attributes You Should Look For In A Freight Forwarder
As freight forwarders provide a comprehensive done-for-you service it is important to choose the right company to work with as the timely delivery of your cargo is entirely dependent upon the freight forwarder chosen.
Freight forwarders need to be good at a lot of different things in order to provide their service to clients so the first thing that is required is knowledge and experience.
Due to the multiple factors at play, both in terms of the logistics of joining up all the disparate elements involved in international shipping and the uncontrollable factors such as weather and random events freight forwarders must have the experience and industry knowledge to deal with whatever is thrown at them in the course of transporting freight.
Freight forwarders need to be able to negotiate shipping rates, ensure all the relevant documentation is present and correctly completed, understand the customs and border requirements of the different territories a shipment has to pass through and have a network of local agents on the ground to facilitate the transportation.
Accreditations to governing bodies and other trade organisations can give you an idea of the suitability of a freight forwarder.
In shipping being a member of associations such as FIATA (International Federation of Freight Forwarders Associations), BIFA (British International Freight Association) and IATA (The International Air Transport Association) provides an insight into whether the company is legally compliant and operates in an ethical manner.
Other things to look for is the level at which the company operates, for example is the freight forwarder you are considering registered for simplified customs procedures?
If they have this accreditation it indicates that a level of trust has been bestowed on the company by customs authorities and suggests that this is a company that can get the job done to a high level of satisfaction.
Does the company have local agents available?
Every country and territory has different rules and regulations as well as different cultures and customs that all need to be taken into account when moving cargo.
Shipping to and from places like India and China is difficult without good local knowledge and the ability to solve any issues that might occur on the ground.
Having a strong network of local agents can help expedite the transportation of cargo to or through territories as issues arise and without this network the possibility of delays and/or additional costs is extremely high.
Customer service is hugely important as Freight forwarding is about dealing with people - whether that is negotiating rates with shipping lines, communicating with local agents, arranging warehousing and onward transport and of course communicating with clients.
As a client it is vital to choose a freight forwarder that is going to be responsive and flexible to your needs and requirements and that keeps you informed every step of the way.
Businesses base their decisions and make deals and promises to their customers based on arrival schedules and any changes or delays will have repercussions down the supply chain and lack of information can impact import and export businesses negatively.
Having a freight forwarder who is always available to take your calls and update at every turn is vital.
Customer service also means being flexible and accommodating client requirements as needed.
A good freight forwarder will be knowledgeable and experienced enough to be able to stick to their original quote, subject to any changes in the cargo details, or collection and delivery points.
Going with the cheapest quote is a risk, because low-cost suggests that corners will be cut and that the agent will go with the cheapest supplluer which puts your cargo at risk!
It is not uncommon for these hidden, or additional costs to be significant and to make the whole process more expensive than it would have been with a mid-cost forwarder with better service.
A good freight forwarder will do their utmost to stick by their original quote as they will be looking to establish a long-term relationship with clients and and establish a mutually-beneficial relationship with import/export businesses.
Without insurance you are basically gambling with your cargo. Transporting goods internationally is fraught with potential issues and if your freight forwarder cannot offer insurance in their package this is a red flag to go elsewhere.
An experienced freight forwarder understands the risks involved and takes all possible steps to mitigate these risks on behalf of their client - having freight insurance is a big part of this.
A reputable freight forwarder will be able to offer clients a wide range of destinations, carriers and associated services.
As a result the freight forwarder will be able to provide you with a variety of high quality service options and prices to meet your supply chain needs, whether you are moving full loads to Europe or part loads to China, for example.
Associated Services could include any of the following;
- Booking cargo space
- Customs clearance
- Negotiating freight charges
- Tracking inland transportation
- Preparation of import and export documentation
- Warehousing & Distribution;
- Cargo Packing
- Out Of Hours Service
- Cargo Insurance
Have Your Freight Forwarding Questions Answered By Our Shipping Experts - Simply Complete The Form!