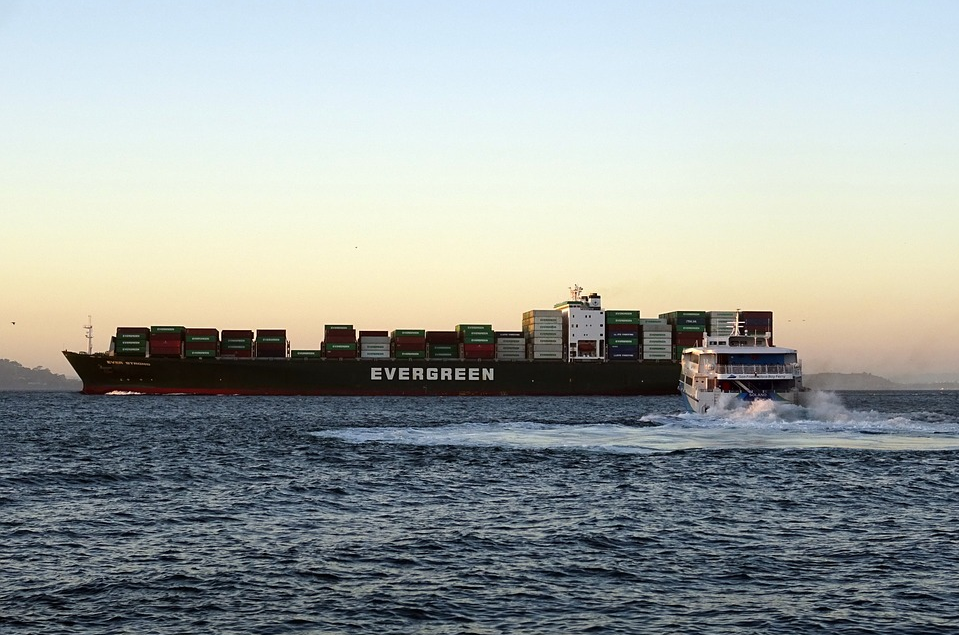 Shipping From UK To US
There are many reasons that people or businesses may need goods shipped to the US, or a US to UK shipping service. Whatever the reason, for personal or business, in most cases, you will want to use a professional freight forwarder so that you are able to get the proper information about shipping costs and procedures.
Shipping, or freight forwarding, is a complicated undertaking and unless you understand the various terms and options available you could find yourself making expensive mistakes. So, choosing the right freight forwarder can make a huge difference for a person or business when they are exporting to the United States from the UK.
A freight forwarder has many responsibilities that they need to attend to. At TE Shipping we provide a wide variety of services that help with shipping, including tracking the transportation, preparing the export documents, booking space for the cargo, securing the best freight charges, warehousing and distribution, packing (including on-site packing), cargo insurance via highly experienced freight insurance brokers at extremely competitive rates, as well as an out-of-hours service to give clients the peace-of-mind to know that we will be available at all times should we be needed.
To discuss your shipping to the USA freight requirements simply compete the form below and we will call you back and answer all your questions;
How Long To Ship From UK to USA?
Again, the length of time it takes to ship your cargo really depends on which method you decide to ship by, however there are other factors involved too.
As one can imagine it is quicker to ship by air than by sea. Sending your goods by air freight can be as quick as three or four days, however one must bear in mind the destination airport in the USA is not usually the final destination and the transport time from airport to end destination must be factored in.
When shipping by sea freight the same journey can take several weeks, however as already mentioned this is a much cheaper option than speedy air freight, so the decision to ship by sea or air is often based on exactly when you need the goods to arrive at their destination.
Sending freight overseas whether by air or sea is a complicated process and there are many things that can go wrong, which is why you really need an experienced and professional freight forwarder to take care of things on your behalf.
Outside of the regular logistics and paperwork requirements freight forwarding companies also need to be flexible and deal with unexpected occurrences. Although to experienced freight forwarders nothing is unexpected!
Other factors that dictate freight delivery times are things like inclement weather, naturally occurring phenomena and political events.
To provide some real concrete historical examples of these instances;
Bad weather is a constant potential hazard for sea freight, causing delays through re-routing and in extreme conditions loss of cargo.
To give just one example, in January 2019 a container ship lost 270 and containers in bad weather off the coast of the Netherlands;
"The Dutch Coast Guard said up to 270 containers had fallen off the Panamanian-flagged MSC ZOE, one of the world's biggest container ships, in rough weather near the German island of Borkum and floated toward Dutch waters."
In 2010 the Icelandic volcano Eyjafjallajökull erupted and spewed out a cloud of volcanic dust. Although the eruption was a relatively minor volcanic event, a disproportionate amount of disruption to air travel was caused by the ash cloud as it dispersed over Europe
Having an experienced freight forwarder responsible for your cargo can help avoid or mitigate the effects of some of these hazards.
Shipping From UK to US - How Much Does It Cost?
The cost of shipping UK to USA will depend upon a number of factors, primarily whether you ship by sea or air and secondly on the size or weight of your cargo.
Generally speaking, is it cheaper to send your goods by sea rather than air, however the trade-off is that it takes longer, sometimes much longer, by sea routes. This is true whether you are shipping to UK from USA or the way round.
When exporting to the USA via air freight the amount you end up paying to forward your freight is based on the weight of the goods. This is because the cost is calculated based on the amount of air fuel required and the heavier the cargo the more fuel it will use in its journey.
By contrast sea freight is generally charged based on size of the package being sent. When shipping by sea the goods are placed in a shipping container which is then loaded onto a container ship with many other containers. Weight is less of an issue with sea freight where the prime consideration is size as only a finite number of containers can be loaded onto a ship.
To speak to one of our shipping experts about the best option and associated costs for your freight requirements simply complete the form below and we will call you back and answer all your questions.
Shipping from UK to US - Summary
At TE Shipping we provide a bespoke service based around your freight requirements.
When shipping US to UK there is no one-size-fits-all solution as there are different options depending on how much, what type and how quickly the cargo needs to arrive.
To discuss what you need when sending freight form the UK to the US simply complete the form below and we will call you back and answer all your questions.